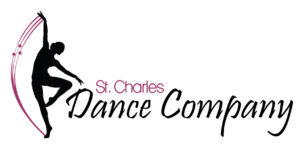 A fun opportunity to dance MORE! Be part of a team.
Develop dance skills, performance abilities and self-confidence. Dancers perform multiple pieces at 3 dance competitions, community performances, park district showcases and the annual Spring Dance Recital.
Competition Team
Handbook: click here
Participate in May or September auditions
Placement decisions and registration instructions are sent via email within 1 week from auditions
Sept-May – perform monthly at local events, Park District Showcases, and 3 competitions

Dancers are required to dance a minimum of 4 hours weekly
Solos/duets/trios do not count towards 4 hour weekly minimum
2 REQUIRED Hours for ALL Competition Team Dancers
1 hour: Large Group/Tech rehearsal Mondays (co-taught by company instructors, time split between rehearsing large group piece and technique practice)
CHOOSE 1 hour: technique class – Tues Ballet/jazz technique OR Wed Strength/Conditioning
SMALL GROUP Pieces
After Sept. 6 auditions, dancers may be placed onto 1-4 small group pieces
Dancers are required to be on at least 1 of the group pieces (in addition to the above Required list)
RECITAL Classes
If a dancer is only placed onto/participates in 1 competition team small group piece, their 4th weekly hour requirement must be a Recital Program class of their choice
If a dancer is in 2-4 small group pieces the recital program requirement can be waived but is still encouraged in most cases
SOLOS, DUETS & TRIOS
After 1st full year on team, parents and dancers will be invited to fill out a form with genre preferences and schedule availability. This will be sent to eligible parents mid-September once the teams are finalized.
Filling out the form does not guarantee placement
Rehearsals are 30 minutes each and run weekly October-April
Must be currently enrolled in, or have been enrolled in, a recital class OR competition small group in the performing genre in the last year to qualify for a solo/duet/trio in that genre.
Dance Company Staff can make recommendations to dancers on which technique/recital classes for enrollment.
Performance Team
Handbook: click here
Participate in May or September auditions
Placement decisions and registration instructions are sent via email within 1 week from auditions
REQUIRED 2 hours
1 recital program class of your dancer's choice. (Level 1 = Ages 5-6. Level 2 = Ages 7-9. Level 3 = 10+.) Email kbalsamo@stcparks.org for class recommendations for your dancer
Weekly Performance Team rehearsal as placed after auditions.
Performance Team 1 – Tuesdays 5-5:45 with Ms. Allison
Performance Team 2 – Mondays 6:15-7:15 with Ms. Katisha